It's no surprise, the housing market has been in a frenzy. More and more homes are selling but it's become incredibly difficult to find one, let along actually buy one. It may seem counterintuitive but inventory was at an all-time low and sales volume hit record levels. Inventory for March was 0.4 months, (and even lower in parts of Round Rock and Georgetown) and sales hit more than 3,600 homes. This has created a recipe for an unbelievably competitive market, and caused home prices to soar more than 29% from this time last year.
Below are the statistics from March provided by the Austin Board of Realtors.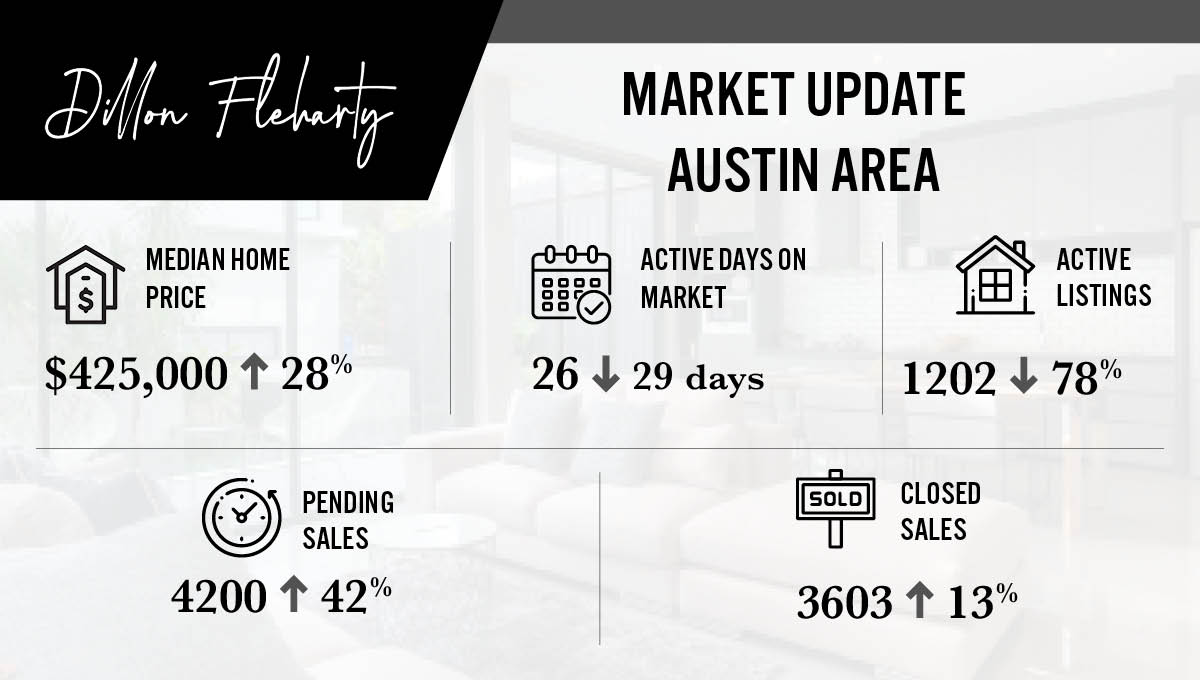 The stats provided are for single-family homes, condos, and townhomes across the Austin-Round Rock Metropolitan Statistical Area (MSA). If you are curious as to your own neighborhood statistics please contact me and I will provide you with any help that I can. You can also request a home valuation to a more details analysis of what your home may be worth in today's market.
If you are even thinking of selling, right now could be a great time. Never before have there been so many advantages working in the sellers favor, and make sure to check out Compass' Bridge Loan Program.