The Top 5 season you should relocate to Austin:

As Austin, Texas consistently, and year after year is ranked as either the best city to open a business or one of the top city's to start a career, the #1 "tech town" or that it is ranked as one of the most dynamic cities in the world, it's no surprise it's such a sought after place to call home. Also, as the city continues to grow it further showcases its attractiveness by continuously expanding its footprint as a major tech hub with the likes of, Tesla, Apple, Facebook, Google, Oracle, and countless others adding more and more jobs each year. With a diverse and dynamic lifestyle that is impossible to replicate, once you begin to scratch the surface you'll find Austin is the perfect spot to relocate to.

1. Austin is the #1 place to live! Yup, you read that correctly. According to U.S. News & World Report's 125 Best Places to Live in the USA Austin took the top spot. For the third year in a row, Austin ranks at the top of the list, which is based on the area's value for money, high quality of life, strong job market, and being a desirable place to live. This is not the only ranking it holds, it's also ranked one of the best U.S. cities to start a small business.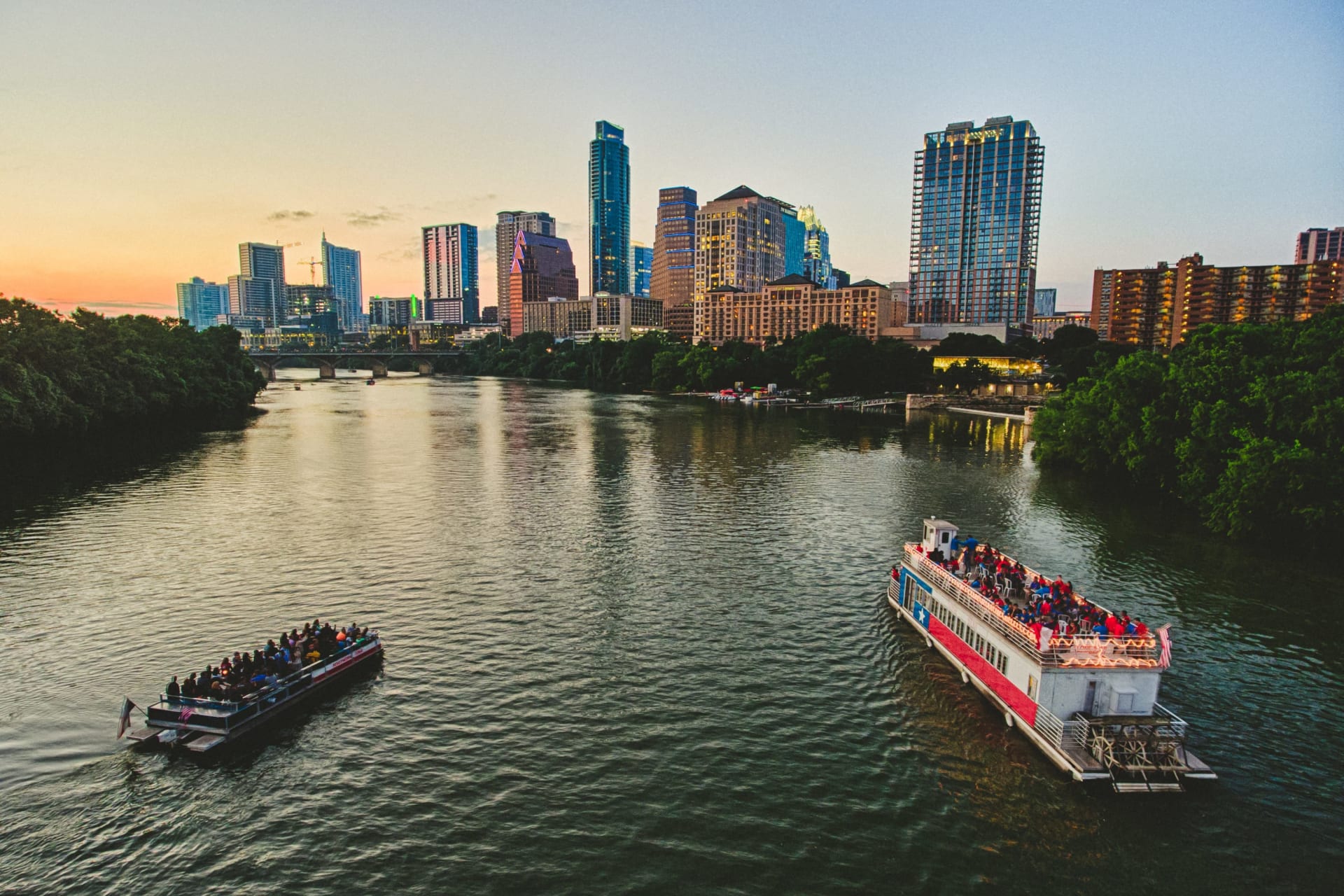 2. Austin is in the top ten places to buy a house - According to WalletHub, the housing market in Austin is showing no signs of slowing down, and the study from last year puts the city at #7! The study, which looks at cities over 300,000 in population details a myriad of market indicators such as interest rates, housing cost, delinquency rates, etc.
3. Austin ranks top in nation for "Tech Talent" - It's no surprise that Austin is a favorite amongst the tech community. It's long been home to tech giants such as Dell, National Instruments, and many offers. With companies such as Facebook, Oracle, Tesla, Apple, and Google all building new campuses and continually adding jobs it's only fitting that Austin scores high on CBRE's Annual "Scoring tech talent" Report.
4. Austin is the #2 place for millennials to live - Austin is a thriving city with many economic and social factors weighing in its favor. It's home to multiple universities, (currently it's #9 most educated city in US), and millennials are a large part of that. Hating on millennials is sometimes low hanging fruit, but it's clear that whatever they do it will have a massive influence on American's daily lives. With +17% of Austin's population being made up of millennials it's no surprise Austin tops the list here. But the city offers something that many other traditional large urban areas don't, and that's a lifestyle. The days of being forced into a cramped studio apartment you share with nine other roommates in the lower east side in Manhattan are long gone. Working remotely and the cost of living are having a massive impact on the workforce and millennials have a choice that previous generations didn't. The life-style in Austin is fun, electric, active, driven, and most of all, it's affordable.
5. Lifestyle: Simply put, Austin has a fantastic way of life. Often touted as the live music capital of the world, Austin enjoys an array of live music, festivals (ACL, SXSW are just a couple), bars, clubs, and even Whole Foods has a regular rotation of local artists performing during the day.

The fun doesn't stop with music though, as an active city Austin is consistently ranked as one of the healthiest cities in the US. With a plethora of green spaces, parks, walking trails, greenbelts (which include Barton Springs Greenbelt, Bull Creek Greenbelt, and many more) and natural swimming holes such as Hamilton Pool and Krause Springs, there is always something for everyone.